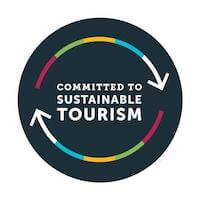 Our family has been part of the Waitomo community for over 100 years. It's a pretty special part of the world. We've made a commitment to support the people and land around us and help ensure this beautiful place is protected for generations to come.
Down to Earth proudly joins the New Zealand Tourism Sustainability Commitment. By focusing on the four pillars of sustainability (economic, host community, visitor, environment) we're contributing to the growth of a truly sustainable tourism industry that makes a positive and enduring contribution to Aotearoa New Zealand.
As a small family-run business, we've always aimed to tread lightly on this land, and we're continuously working to do even better. Check out some of our recent environmental and community initiatives.
Forest restoration project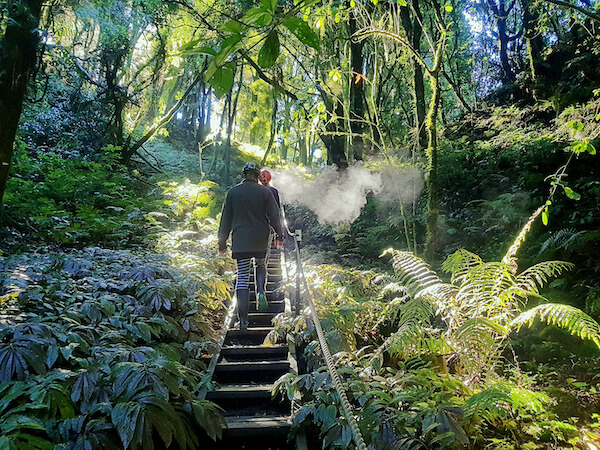 In 2018, we kicked off a planting project right here at Down to Earth. Our goal? To protect, rejuvenate, and nurture the lush native forest that envelops and stretches above our cave system. We partnered with the Waikato Regional Council to plant over 8,000 native trees, including karamu, broadleaf, koromiko, lacebark, kanuka, and manuka. In 2023, we're expanding our efforts by fencing off another hectare of our farmland, all part of our ongoing project to create more habitat for our precious native birds. Our long-term vision? To reforest our family land and help offset our carbon footprint.
Low Carbon Footprint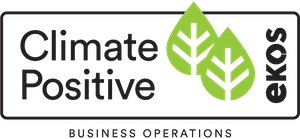 We're thrilled to boast a low carbon footprint. We've meticulously measured all the CO2 emissions stemming from our daily operations, covering everything from electricity to waste to freight. It's a crucial aspect of our operations that keeps us tethered to our responsibilities as a company. Every month, we dive into ways to continue making eco-friendly choices.
Protecting waterways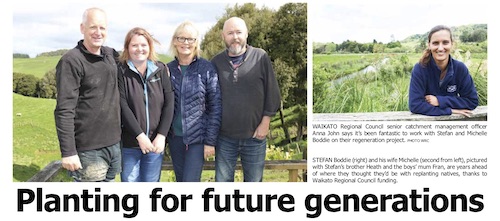 The Mangapu stream weaving through the Down to Earth caves is a vital part of the largest underground river system in our region. To ensure the health and vitality of these precious waterways, we've erected fences to keep livestock away from our stream, which eventually joins the larger Waipa river.
Supporting St John

Down to Earth takes immense pride in supporting St. John, a charitable organization that provides essential health services to countless Kiwis daily. Their offerings include ambulance services, first aid training, youth and community programs, and so much more. Our family also shares a 60-year connection with St. John, a story you can dive into in our local newspaper.
Pest control
We're on a mission to protect the environment by keeping our pest numbers as low as possible. That primarily involves trapping rats and possums, which wreak havoc on New Zealand's natural ecosystems, including the life cycles of our native birds, reptiles, insects, and trees. Our trapping program is already showing its worth as our native bush and birdlife flourish.
Preventing single use plastic pollution
Disposable cups? You won't find them here at Down to Earth. Every visitor gets a proper cuppa in a real cup. However, it's disheartening that in Aotearoa, a staggering 828 million single-use plastic bottles are discarded annually. So, we've joined the #Refillution, a brilliant initiative from Refill NZ that makes it simple for folks to locate spots to refill their water bottles free of charge. If you're passing through the area with an empty bottle, pop in and say hello. We'd be delighted to fill it up with our fresh, filtered tap water. Together, we can spread awareness of solutions to the plastic problem and reduce plastic pollution in our oceans.
The Tiaki Promise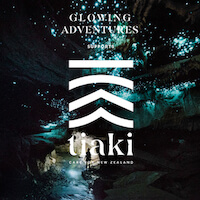 Tiaki means to care for people and place. New Zealand is a gem, and everyone living in or traveling through has a duty to protect it. The Tiaki Promise is our commitment to care for New Zealand, for now and generations to come. By embracing the Tiaki Promise, you're pledging to be a guardian, safeguarding and preserving our beautiful home. Learn more about the Tiaki Promise – it's an invitation to take care of this extraordinary land. Welcome to New Zealand, or as we say, Nau Mai, Haere Mai Ki Aotearoa!