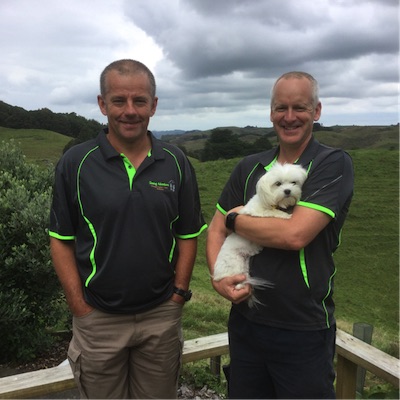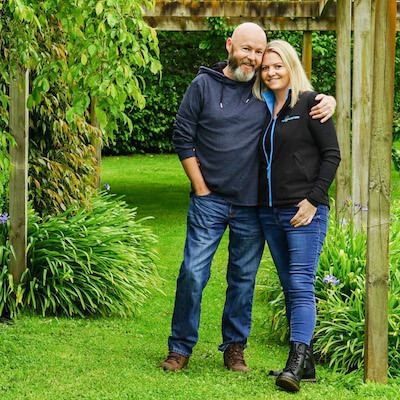 Michelle Boddie is our office guru here at Down to Earth. If you give us a call or shoot over an email, chances are you'll be chatting with her. She's the one who takes care of our fantastic visitors, rocks those safety briefings, handles all the bookings, and keeps the gears greased so things run oh-so-smoothly.
Stefan Boddie, married to Michelle, he is the fourth generation on this farm. He's got quite the history with glowworms – back in the '80s, he and his 2 brothers spent hours exploring the caves around here. Stefan mostly works behind the scenes, so you might not spot him in the office often, but trust us, he's the brains of the operation. He's the one making all the technical magic happen in the background, ensuring our systems flow seamlessly.
Ash Waghorn. Operations Manager and Cave Guide extraordinaire, has been exploring caves since he waved goodbye to high school. He's had a few gigs along the way, but he's back to what he loves – guiding and mingling with fascinating folks from all corners of the globe. Ash married into our family back in 2009 and has three delightful teenagers. When he's not underground, he's out in the bush, hunting, or casting a line as a keen fisherman. Oh, and he's got a top-notch sense of humor – and is often trying his new dad jokes out on our poor customers!
Heath Boddie is our Seasonal Guide and Stefan's brother. He grew up on this farm exploring the place with his family. He's all about sharing stories and connecting with our awesome visitors, during our bustling summer season. Heath's also a long-standing member of the local fire brigade and currently doubles as a first aid instructor.
Fran. Last but not least, our mum. She lives just a hop, skip, and a jump away (about 5 minutes down the road) and drops by the office now and then to lend a hand. We're incredibly fortunate to have her support – she's by far our biggest fan, and we promise she's not biased at all!