Formerly Glowing Adventures. We're now Down to Earth! Learn more...
Step into the magical world of glow worms with one of our fantastic tours!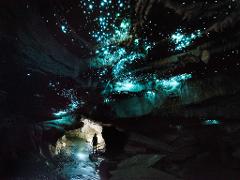 Let our expert guides be your forest navigators as we journey through stunning native New Zealand forest and into pristine glow worm caves. No crowds, no rush - just pure magic on our leisurely 3-hour tours. We've got all the gear and outfits covered!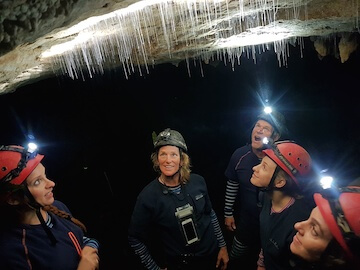 Elevate the adventure with your own private tour! We'll be your personal forest expedition leaders, guiding just your gang into the untouched glow worm caves. It's like our Off the Beaten Track tour, but exclusively for your party, plus a trusty guide.
Capture the beauty of natural New Zealand, both inside and outside the glow worm caves, on our private photography tour. Spend approximately 3 hours with an experienced guide, ideal for groups of 1-4 shutterbugs.